Message from the President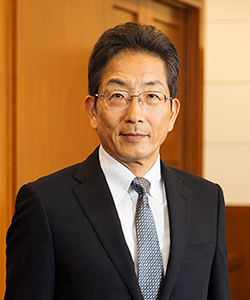 Akiyo Masuda
Welcome to the ERI HOLDINGS website!
ERI Holdings Co., Ltd. is a pure holding company established on December 2, 2013 as a wholly owning parent company of Japan ERI Co., Ltd. by means of sole share transfer. The ERI Group provides services in a range of fields as a professional third-party inspection body. Our focus is the building industry, and we offer Building Confirmation and Inspection as well as Housing Performance Evaluation services.
As a pioneer among Designated Confirmation and Inspection Bodies in the private sector, we provide an extensive lineup of services to meet diverse needs, exercising our excellent technical capabilities and readiness and making use of our nationwide network. Delivering proven value and services allied with efficient management strategies, we aspire to achieve customer satisfaction by being more helpful every day.
As a listed company on the First Section of the Tokyo Stock Exchange, ERI Holdings Co., Ltd. also aims to execute its group strategies with a sense of speed, with a strategic planning function operating under a system of strong corporate governance.
The Group has an important, behind-the-scenes role to play in the safety and security of housing, which forms the foundation for an affluent life. Recognizing our responsibility, we have made "Ensuring the safety and security of buildings and housing" our corporate philosophy. Based on that philosophy, we remain determined to contribute to society and customers with pride as a leading company, building on the trust we have earned.
As we pursue these initiatives, we ask for your continued support and guidance.
Akiyo Masuda
President and COO