Message from the President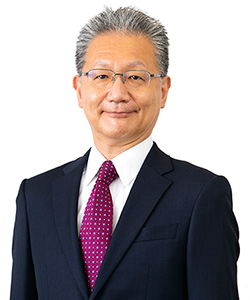 Toshihiko Umano
Welcome to the ERI HOLDINGS website!
ERI Holdings Co., Ltd. is a pure holding company established on December 2, 2013 as a wholly owning parent company of Japan ERI Co., Ltd. by means of sole share transfer. At present, the ERI Group comprises eight companies―four Designated Confirmation and Inspection Bodies, an inspection company of existing buildings, an inspection company of civil structures, an architectural software company and an architectural education company―and is providing variety of services as third-party inspection experts in an architecture and a civil engineering field.
To pursue the Group's corporate philosophy―Ensuring a quality of housings/buildings and contributing to a sustainable urban development, we dedicate ourselves to enhance customer satisfaction by the services fully utilizing our nationwide branch network, our advanced technology and professional skills, and unique expertise of each group company.
The Group has been playing an important behind-the-scenes role for the safety and security of housings, buildings and civil structures, which forms the foundation for an affluent life. So, we deeply understand our business is an essential and critical work for the social infrastructure. Recognizing these responsibilities, we act sincerely and pursue sustainable growth.
Lastly, we greatly appreciate your continued support and guidance.


President, CEO and COO